TYPE OF AUDITING SERVICES WE OFFER






We offer all types of auditing and assurance services that are performed in accordance with the standards established by the Indonesian Institute of Certified Public Accountants and Government regulations. The deliverable of these audit is normally an auditor's opinion or comments. These services include:
Audit and Review of Financial Statements
We provide audit and review services of financial statements with the objective of rendering opinion (for audit) whether the financial statements are in accordance or not in accordance with generally accepted accounting principles, or negative opinion (for review) whether certain matters came to the auditors attention that the financial statements do not conform with the generally accepted accounting principles.
Agreed Upon Procedures (AUP) Engagement
We provide services to conduct certain audit procedures that you wish to be made on certain aspect of your operations or financial statements. We will report to you our findings and our proposed recommendations based on whatever facts that we find as a result of the performance of the procedures.
Due Diligence
We perform financial due diligence relating to acquisitions, mergers and other purposes.
Other Special Audits
We provide other types of audit that we can customize for you according to your needs, including operational audits, internal control audits, etc
​
JIMMY BUDHI & REKAN'S ELIGIBILITYY TO PERFORM AUDITS
Jimmy Budhi & Rekan is eligible to conduct auditing services private and public companies in Indonesia as we are registered with:
Public accounting license No. KEP-315/KM.6/2004 granted by Ministry of Finance of the Republic of Indonesia
The Indonesian Financial Services Authority (Otoritas Jasa Keuangan/OJK)
The Supreme Auditors of the Republic of Indonesia (BPK)
The Central Bank (Bank Indonesia)
Jimmy Budhi & Rekan is also registered with the US Public Company Accounting Oversight Board (PCAOB) in the USA that makes us eligible to conduct auditing services of public companies in the US.
JIMMY BUDHI & REKAN'S AUDIT PROCESS
We understand that one of your major concerns would be whether we can deliver the audit report on time. Yes, punctuality is our top priority. For this reason, we have created an approach that allows us to inform you issues, problems and the likelihood of our audit deliverable at the early stage of our work.
We spend considerable time and efforts to eliminate many things that you do not like about auditing. We use the latest technology to help us achieve these objectives. We are leaving the traditional way of doing audit.
Need a Quotation?



We understand the value of your time so when you contact us to request a quotation, we guarantee we can provide the quotation within 24 hours after you submit the information we need.

Submitting the information is easy. Just fill out our simple online form and submit it any time anywhere.



Contact us




KAP Jimmy Budhi & Rekan




Intiland Tower 20th Floor




Jl. Jend. Sudirman Kav 32,

Jakarta 10220


Phone: 62-21-579 56789
Fax : 62-21-579 56788
Email: jbudhi@jimmybudhicpa.com
Contact Person: Jimmy S. Budhi

Powered by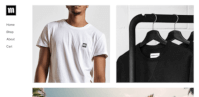 Create your own unique website with customizable templates.