NON ASSURANCE SERVICES
Together with our PT ASA Indonesia, w
e offer the most complete professional services among our peers in the market. We provide these services since 2009. We combine our technical expertise with a strong commitment to personal service. We are now have been successful to be a one-stop services provider for business process outsourcing, all services are provided under one roof. Services we offer are as follows:
| | | | |
| --- | --- | --- | --- |
| ACCOUNTING/BOOKKEEPING | TAX COMPLIANCE | TAX ADVISORY | PAYROLL |
| | | | |
| --- | --- | --- | --- |
| Have a peace of mind. Let us handle your accounting, free up your valuable time, and focus more on your business and customers. We provide end-to-end accounting and bookkeeping services onsite or offsite your office | Do not worry again with how much, when and how you pay your taxes. Outsource your tax compliance with us, we will do everything for you, including calculate your taxes, file your tax returns, and remit your tax payments. | We offer cost-effective tax advisory services to improve your tax efficiency. Our experienced tax consultants would be happy to work with you to develop solutions for any tax situations your are facing. | We provide complete payroll services so that you do not need to worry about spending too much time on payroll details. Our payroll specialists will take care of your monthly payroll, payroll taxes, and BPJS payment and reporting accurately on time. |
| | | | |
| --- | --- | --- | --- |
| RECRUITMENT & TEMPORARY PLACEMENT | CORPORATE SECRETARIAL | OTHER BUSINESS PROCESS OUTSOURCING | INFORMATION TECHNOLOGY |
Our experienced recruiters dedicate their time in finding top talents so that you can have a number of candidates to select from. We also provide full and part-time temporary candidates for accounting and finance professionals.

We have made this special division available for you so that you do not need to deal with so many consultants for different professional service needs. Our staff would be happy to assist you on service needs such as establishment of new company, licensing, and other secretarial works.

We offer our outsourcing of almost all business process within your company. These,

among others, include outsourcing of collections of accounts receivables, payments of suppliers and other accounts payable, inventory administrations, human resource management functions, and others.

We have IT specialist to support every process of our services. Our IT Division is also producing IT products in the area of accounting,payroll and other business processes.




Need a Quotation?





We understand the value of your time so when you contact us to request a quotation, we guarantee we can provide the quotation within 24 hours after you submit the information we need.

Submitting the information is easy. Just fill out our simple online form and submit it any time anywhere.

Contact us




KAP Jimmy Budhi & Rekan




Intiland Tower 20th Floor




Jl. Jend. Sudirman Kav 32,

Jakarta 10220
Phone: 62-21-579 56789
Fax : 62-21-579 56788
Email: jbudhi@jimmybudhicpa.com
Contact Person: Jimmy S. Budhi
Powered by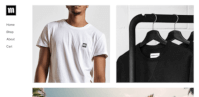 Create your own unique website with customizable templates.